The goal of the COVID-19 Crisis Project and Knowledge Base is to identify the most critical facts and knowledge for the most effective response to the virus outbreak, and store and make those facts and information public in an online Knowledge Base, as a collaborative project with others.
The other collaborators can be: 
Software Developers: Drupal CMS, NodeJS (MEAN), etc.
Front Line Medical Workers: Doctors, Nurses, EMTs, etc.
Biomedical Scientists: Geneticists, Virologists, Epidemiologists, etc.
Journalists: News Journalists, Cable Journalists, Citizen Journalists, etc.
Others
Collaborators or Partners who make significant contributions will be listed as co-authors on the web site and also on any publications that are derived from this work.
Session Description
The COVID-19 Crisis Project and Knowledge System is built on the Gnomics KS distro, which itself is built on the Drupal CMS, in particular on the Panopoly distro.  It is running on Pantheon.io.
I have been using Panopoly for many years, at first because it was developed by Earl Miles (Merlin of Chaos) and others at Pantheon, etc to be the Next Generation of Views and Panels for Drupal 7. It has been widely used for many other projects, and to my knowledge it is still the most widely used Distro as a Base Distro, such as Open Atrium.
So in some ways, Drupal devs can consider this session as an introduction and promotion of Panopoly. However, with that said, I would not call myself an expert at Panopoly, in general, but I do consider myself an expert at using Panopoly to develop custom Knowledge Systems, which is what Gnomics Knowledge Systems is all about. 
Briefly, a Knowledge System is more than just a Knowledge Base in that the focus is on Knowledge Creation, not just Knowledge Management. 
Obviously the main purpose of this talk is to invite Drupal devs, and others, to join in, and collaborate on, this extremely important COVID-19 Crisis Project and Knowledge Base 
Drupal related goals:
Add Forum Discussions to reviews the current News, Literature Research and other critical information; such at that provided on this page, that explains: 
Add Blogs for Project Members to publish their Journal entries.
Add the Book module and plan to publish the web site as a Book, similar to the The Definitive Guide to Drupal 7 book.
Design and add a Landing Page "Dashboard" that provides graphical data mashup that; something like this Panopoly "Demo" page: http://dev-ac-research.pantheonsite.io/demo
Fix the WYSIWYG Editor, which currently is broken. This may only require updating the relevant modules, or it may require more extensive revisions using the Pantheon tools
Classifiers
Track
Audience(s)
Experience Level
Tags

DevOps & Misc Development

User Experience (Design & Strategy)

Content Managers, Editors

Designers, UX Strategists

Developers (Front-end focused)

Developers (Javascript focused)

DevOps Engineers, Tech Leads, Lead Developers

Project Managers, Producers, & Product Owners

All / Any
Scheduling Information
,
Community
About the Presenter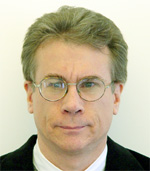 Dr. Michael Caudy is a Molecular Genetics and Genomics Researcher who has been studying the genetic and biochemical regulatory pathways that control neuronal cell determination during development in both model organisms and mammalian systems.
He also has been developing software tools for this work, based on Drupal, NodeJS (MEAN), Python (Jupyter / Jupyter Lab).
His consultancy, Gnomics Knowledge Systems, has been creating custom knowledge tools for hia own Genetics and Genomics Research since 2001.
Connect & Follow
Session Recording