Lando uses a single config file to specify the tech stack, dev dependencies, and custom tooling on a per project basis. This makes it very easy to share your config in the project with your team and get started on a project quickly.
It also means that one projects dependencies can be completely different from another's but they are completely isolated from each other and your computer making working on multiple projects during the day a breeze.
This session will explain and demonstrate how to leverage Lando to manage these projects from the simple to the complex.
Also presented at...
There have been variations of this presented at many Drupal and WordPress camps and cons.
Presentation Materials
Classifiers
Track
Audience(s)
Experience Level
Tags

DevOps & Misc Development

Developers (Back-end php focused)

Developers (Front-end focused)

Developers (Javascript focused)

DevOps Engineers, Tech Leads, Lead Developers

All / Any
Scheduling Information
,
DevOps
About the Presenter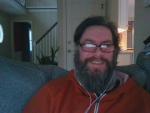 Connect & Follow
Session Recording