As we forge through these uncertain times, it's imperative to make pragmatic choices in business. Websites are typically an organization's largest marketing tool, and your site is now more crucial than ever. 
Few have the budget to fully redo a site every few years. With current events, this is now more of a hurdle. 
Creating a website that can sustain you for the long-term can be done without spending a fortune! 
Learn how to improve the longevity of your site, with tactics such as:
How to determine what to change.
Staying strategic: set realistic and smart goals.

Staying nimble: launch one thing at a time. Then test, launch, and iterate!

Creating a strong foundation: create a program around website health, including the right team of humans in addition to the right goals and tasks.
We'll go in-depth on those, plus discuss other ways to ensure the sustainability of your site.
---
References/Links from the talk:
Site-improve accessibility checker plug in
for accessibility http://accessibilityinsights.io is worth a look. on top of webaxe automatic testing they have a manual testing protocol which couldnt be covered by any automatic tester
link to the book: https://simonsinek.com/product/the-infinite-game/
Also presented at...
Classifiers
Track
Audience(s)
Experience Level
Tags

Content Managers, Editors

Product Stakeholders & Decision Makers

Project Managers, Producers, & Product Owners

All / Any
Scheduling Information
,
Business Strategy, Admin UX
About the Presenter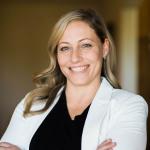 As Founder and CEO of Kanopi Studios, Anne helps create clarity around project needs, and turns client conversations into actionable outcomes. She enjoys helping clients identify their problems, and then empowering the Kanopi team to execute great solutions.
Anne is an advocate for open source and co-organizes the Bay Area Drupal Camp. When she's not contributing to the community or running her thoughtful web agency, she enjoys yoga, meditation, treehouses, dharma, cycling, paddleboarding, kayaking, and hanging with her nephew.
Connect & Follow
Session Recording