If you are interested in moving to Backdrop CMS but are already the proud (or not-so-proud) owner of an existing website, there are several ways to get your beloved content from the current CMS into Backdrop. Examples follow:
Use the built-in upgrade script.
If you are moving from Drupal 7 you can use the built-in upgrade script to convert your old Drupal 7 site into a Backdrop site. This script will make all necessary schema changes to the database, and convert all site configuration from database storage to json files. Completes in seconds! 
Use the WordPress Import module
If you are moving from WordPress, you can use the WordPress Import module to pull in all your pages, posts and comments. This script will move your content, but you will likely need to create a new theme for your Backdrop site.
Import content only
If you are not coming from Drupal, or if you are only interested in moving over your content (and not any of the configuration) you might consider building a new website first, and then pulling in the content from your old site. 
 - -  use the Feeds module
If you prefer not to write any code, you can use the feeds module to pull in content from an external feed. If you can get your source website to generate a feed of content (any type will work, RSS, json, etc) then your Backdrop site can pull it in. 
 - -  use the Migrate module
If you do prefer to write code, the migrate module might be a better option for you. This tool can pull data from one database and insert it into another, along with making any necessary transformations. 
 - -  Hire someone to copy/paste.
Unfortunately, there are a lot of people sitting at home at a computer right now, some of whom are out of work. These people might appreciate a little side job copying and pasting. If you don't have too much data, and need to move it only once, this might actually be a reasonable solution for you.
Also presented at...
None yet.
Something similar (but far more technical ) was presented at the Backdrop CMS Virtual User Group, the San Francisco Drupal User Group, and Stanford Web Camp.
This version has been repurposed to incorporate more ways to move to Backdrop, and from platforms other than Drupal 7.
Classifiers
Track
Audience(s)
Experience Level
Tags

Content Managers, Editors

Designers, UX Strategists

Developers (Back-end php focused)

DevOps Engineers, Tech Leads, Lead Developers

Product Stakeholders & Decision Makers

Project Managers, Producers, & Product Owners
Scheduling Information
,
Assorted
About the Presenters
Jen Lampton has been building websites since 1997, and participating in Open Source communities since 2006. She currently maintains several Open Source projects, and contributes to many others as it relates to the needs of her work.
Jen has been a very active member in the Drupal Open Source community for over a decade. She has delivered many presentations at conferences, including being a Featured Speaker at several DrupalCon events, and a keynote speaker at several Drupal camp events.
To support and grow the Drupal community, Jen also volunteered countless hours on local Drupal events. From 2007-2017 She served as one of the lead organizers for the Bay Area Drupal Camp (also known as BADCamp), the largest free Drupal event in the world. She also served as one of the lead organizers for DrupalCon San Francisco in 2010, before it was organized and run by the Drupal Association.
Jen Lampton spent several years as the Director of Drupal training at Chapter Three, in San Francisco. In that role she developed Drupal training workshop course material, and used it to train hundreds of people on how to use and extend Drupal. This material was later adapted and distributed by Acquia to all their training partners.
Jen joined the Drupal Usability team after watching her students struggle with Drupal's administrative and editorial interfaces. As a volunteer, she assisted with several usability and accessibility studies, and helped make improvements to Drupal as the result of those studies.
Jen Lampton served as a Drupal 8 core initiative lead for almost 2 years. In this role she worked with many other contributors to change the Drupal theme engine to from PHPTemplate to Twig. Her desire to make this change came from watching her students struggle to comprehend the Drupal theme layer. Twig was an attempt to make it easier to learn.
Jen Lampton decided to fork Drupal shortly after Twig was committed to core. She noticed the rest of Drupal 8 slipping out of the grasps of the average web developer. Since Drupal was no longer a tool most people could use, her focus shifted to working on Backdrop CMS.
Connect & Follow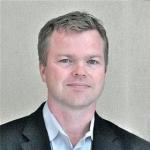 I am a seasoned web team manager and technology consultant with many years of experience directly managing engineers, graphic artists, and content creators. I am relentlessly customer-focused and passionate about delivering the best possible user experience. Websites are not just a job for me -- I care deeply about helping my users get the most out of whatever they're trying to do.
Session Recording