This session will cover two challenging topics together: multilingual websites and accessibility/Section 508 compliance. Many organizations may need to successfully fulfill both requirements on their websites. The subtleties of how both functionalities are implemented, tested, and deployed are a critical factor for a successful and accessible web project.
We'll cover the basics of how supporting websites in multiple languages affect assistive technology and find out if the Google Translate widget will be enough to meet multiple levels of compliance. 
Some knowledge of the basics of accessible web sites will help understand the session but are not required to get value out of the discussion.
Also presented at...
Stanford Web Camp, 2020
Accepted for other a11y events that were cancelled due to COVID-19 issues.
 
Presentation Materials
Classifiers
Track
Audience(s)
Experience Level
Tags

User Experience (Design & Strategy)

Designers, UX Strategists

DevOps Engineers, Tech Leads, Lead Developers

Product Stakeholders & Decision Makers

Project Managers, Producers, & Product Owners

Intermediate
Scheduling Information
,
A11y, Performance
About the Presenter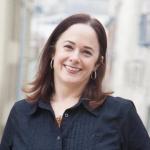 For over 25 years, Aimee has been leading large enterprise content management projects as a Technical Architect, Project manager, and Program manager. She has lead successful teams within many verticals, including healthcare, the entertainment industry, and the public sector.
Aimee caters to technology and processes to fit each client's business culture and each project's needs. She started working with Drupal in 2008 and in 2012, she co-founded Hook 42, web design and development team specializing in Enterprise Content Management software, with a primary focus on the Drupal technology. She is an IAAP Certified Professional in Web Accessibility (CPWA) since 2018. 
She has presented at DrupalCons, regional Drupal camps, and multiple user group meetings. In addition to the Drupal community, Aimee has presented at project management conferences and other general web conferences.
Check out Aimee's drupal.org page and her Hook 42 team page for more info.
Session Recording